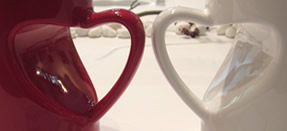 I think I may be a method writer.
Writing a rom-com (or least trying to).
Don't remember what it's like to be in love.
So, what does a writer to do?
Listen to love songs,
Watch silly movies,
Psych oneself into a pseudo-romance.
Don't worry, I know it's only real on paper.
Seems to work so far,
Hope this lasts,
until the last period.