The USA Made T-Shirt Search Requirements
made in USA, of course
traditional unisex cut, short sleeves
not too thin/see-through
not too long
not form fitting
SOS from Texas Is The Winner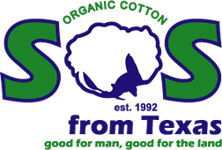 Needed to kiss a few t-shirt frogs before I found my t-shirt prince, do keep in mind that I am short and a little chubby.
American Apparel
$18 each, can't tell where their cotton/fabrics are from. Don't think I'm their target consumer… I decided not to buy from them.
All American Clothing Co.
$11.99 each, I believe the cotton/fabrics are from USA
I bought both unisex and women's plus few pairs of jeans (Can't help it, they have petite length.) Thought the material is nice, the shirts don't fit me right and too long for me. Kept the jeans, LOVE them! (not vanity sizing, be sure to consult their sizing chart)
American Giant
$24.50 each, I believe the cotton/fabrics are all made in USA here, too.
They are famous for their hoodies, I bought 1 hoodies and a few unisex and women's t-shirts. Same fitting issues as before, the material for women's premium t-shirt is lovely and fashionable but too see-through for me. I kept the hoody, LOVE this, too.
SOS from Texas <<< The Winner! >>>

$12.50 each. Ding! Ding! Ding! Ding! Ding! Good price and ORGANIC!
"From Dirt to Shirt"–Sold by the actual organic farmers
The fit is what I wanted/expected (like the blank t-shirt from the craft shops)
I kept all but one (I did expected the fit might not work), donated it to my local 100% volunteer thrift shop
Then I ordered long-sleeve t-shirts for the fall and winter
Softest T-Shirt I Have
When I first touched it, I knew I love it. The t-shirt has a cushiony feel, a different kind of soft from the Supima t-shirts on the market but SOS shirts feel so much better against the body.
For the softest, go with "Natural"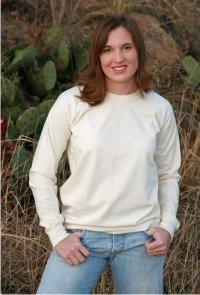 I've washed the natural (not bleached) shirts many times now, they still feel great. They told me these would shrink about 1/2 inch after first wash but they still work for me.
White shirt is the next softest. The colored shirts are closer to the white t-shirt out there.
Customer Service
I called SOS from Texas to get help on size and color. The lovely lady actually pulled and measured a t-shirt for me. You might not get them on the first try (I'm guessing it's a smaller outfit then the others) but don't give up, it's worth it!
Return Rules
Their site mentioned "Items may be returned for refund if they have not been washed or worn. If returning for an exchange, please include $6.50 for return shipping."
P. S. Want more USA made goods? See what else I actually use or shop at my Made in USA Amazon Store.