Bengston Energy Healing Method® is the most interesting healing method I've experienced so far. I learned it from a practitioner who has been treating me for allergic skin reaction to household detergents and chronic respiratory congestion.
My skin has been clear for a long while now except for the occasional encounters with allergens. And the congestion is so mild now it doesn't bother me much anymore.
Workshop Experience
Dr. Bill Bengston is a serious scientist with a serious sense of humor. As tired was I was through the entire 4 days of workshop, I only dozed off in the last 15 minutes of the last day and it wasn't because I was bored.
What I Love About The Bengston Method
Bill developed and tested the method in the lab and he has the photos and data to back it up. Watch Bill explain what he does.
Bill always thank the receivers (even animals) because by them accepting the healing, they are giving him what he wants–healing of themselves.
We (anyone using the Bengston method) do not heal, our job is to deliver the healing energy from the Universe to the recipients. Healing while keeping your ego in check, I LOVE it!
He thinks our body is smart, it takes what it needs from the healing energy, and it knows what needs to be fixed first, so the symptom you want to heal might not happen for a while. If there is nothing in the way of clearing the symptom, it will go away sooner than later.
Once you mastered the method, it's almost effortless.
Signing up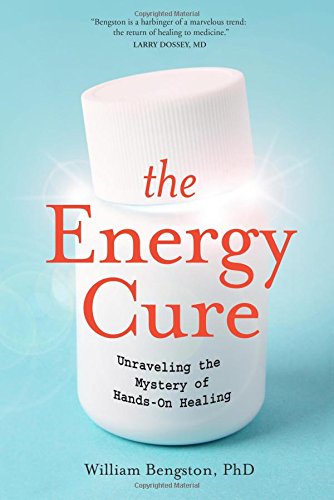 If you only want to get an idea of the method and what it can do, go for the first evening research lecture at a very reasonable price. If you want to learn the method, sign up for the Two Day Workshop.
And if it's possible, attend the Advanced Practice Day, too. On the Advanced Practice Day, you get more time to ask all types of questions, learn more ways to apply healing, and practice some more.
You can see Bill's video on the workshop for more information.
Advanced Practice Day is Special
When I arrived at the workshop that last day, I noticed a very clear mood shift from the two previous days. People were excited to start the day. It was like someone had turned on an energy motor that morning, not only there was a smooth flow of energy in the room, there were happy vibes.
Before and During the Workshop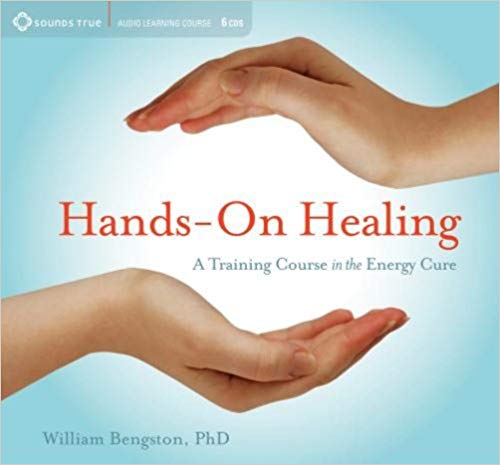 If you are a total newbie to the Bengston Energy Healing Method®, I suggest reading his book, The Energy Cure, and/or start practicing "cycling" from his Hands On Healing training cd set before the workshop.
Because all newbies struggle at the beginning, it's better to have something to build on before you get to the workshop. This way, you'd know better what to listen for and what to ask. You would also benefit from practicing with a large group and chatting with other participants. Often there are experienced practitioners in attendance to help you out as well.
And no worries about getting bored. Dr. Bengston is always sharing new ideas and findings.
Tips
Leave your ego, expectation, experiences at the door. Trying to impose these onto the Bengston Method might become an obstacle in mastering it.
Channel your inner mad scientist! "Can I do such and such?" Many participants would ask. Dr. Bengston would always answer "I don't know, try it!"
Have fun with cycling. It could be having silly things on your cycling list that make you happy, or doing experiments on charging water or cotton, or testing things out on a plant, or just coming up with new ways to do any Bengston related activities all the time.
In the case of cycling, routine is the enemy.
Everyone is unique, so what and where you feel the cycling might be different than others. No need to compare or worry, just trust yourself.
Practice, Practice, Practice!
Cycling on your own can be very lonely, especially when you have tons of questions and no where to ask. So, ask about the practice groups to join after the workshop. It's a great way to find answers and all the ways people are using the Bengston Energy Healing Method®.
Cycling with a group also seem to create a resonance that amplifies the combine strength of the energy, as some might be able to feel during the workshop.
Liberated!
During a hands-on healing practice, my friend who is relatively new to the Bengston Method, felt the resistance on the top of my head and kept her hand there for a good while. Then I discovered the sensation in my front right skull whenever I cycle was gone.
"How am I to know if I am cycling???" I thought about it for a while. Instead of letting it stop me, I decided to be like an electron–take the path of least resistance. I let go!
Not having the sense of control it's like:
Letting the rocket go free in the outer space at the top speed.
Taking the training wheels off and leaving no attachment to the process and the outcome. This is very important for the manifesting process as you may already know.
As you can see, it's even possible for a newbie to deliver healing. So, to all who are attending the workshop, say "YES" to your Jedi Power!